Gallery BrightShow Digital Signage Media Player
Elegant, Digital Signage Media Player
Based on our dynamic All-In-One BrightShow™ Digital signage system, The media player handles images, sound and video by playlist. Plug & Play USB media input or Enhanced network connect. A sturdy, solid state aluminum encased, fan-less, single board low power performer. Includes: Remote control, AC power cord, SignPost software & Wifi.
Universal display capable for any public space.
HD AV Decoder
HDMI or VGA output
USB or Micro SD loaded content
Built-in 4GB NAND Flash Memory
Audio Out
Solid State design
Scheduling on/off timer
Wizard driven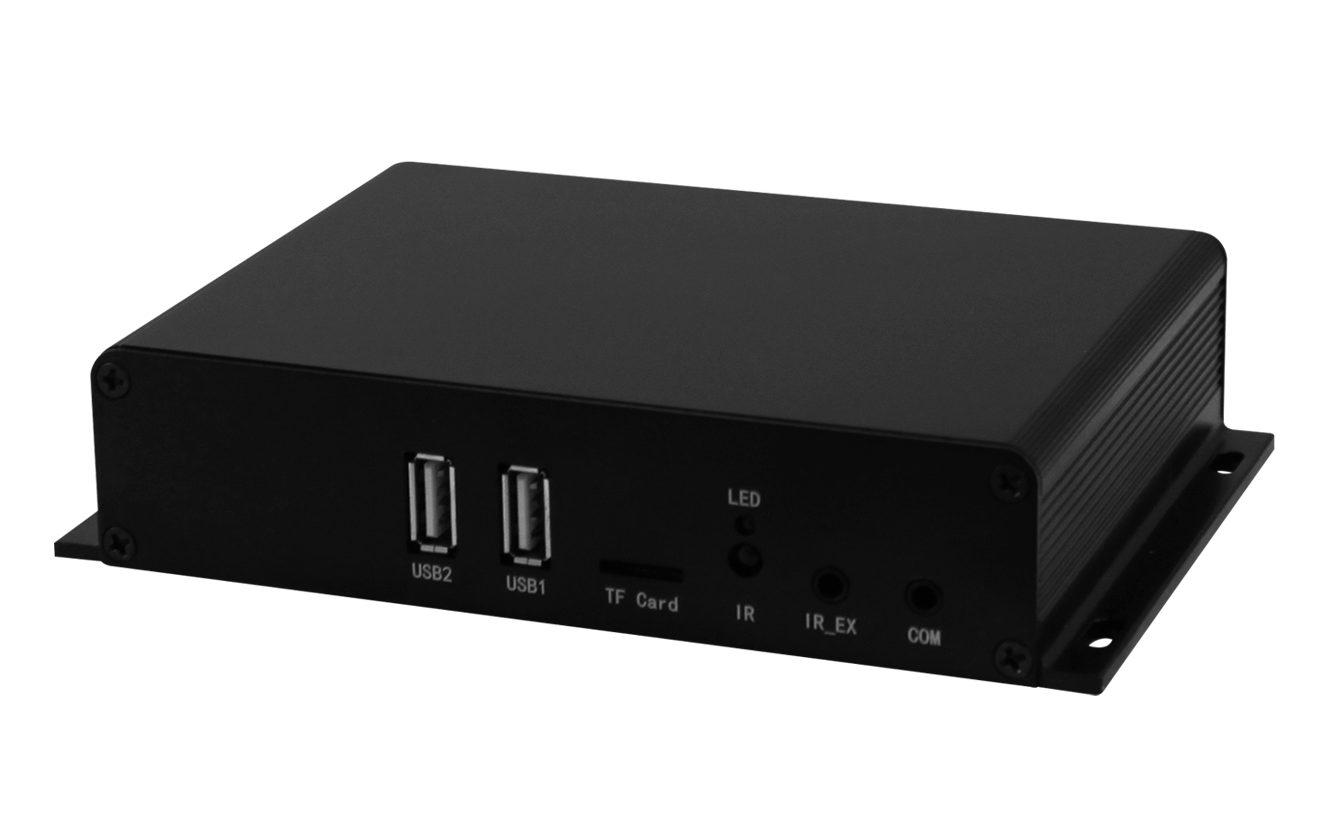 Pre-Templated
Wifi 802.11 G/N
Network upgrade capable *
Horizontal or Vertical orientation
Easy to Set Up
Low power +5V operation
Mountable chassis
Extendable IR
Calendar Schedule and Play
Works continously to engage your customers
Measures only:6.10″ x 1.29″ x 4.09″
Gallery™ Digital signage is the ideal product for digitally showcasing your content. Find out how easy it is to create impactful messages that will get results.
Gallery Digital Advantage
Gallery™ Digital Signage Solutions provides a unique combination of multimedia technology that will inform and effectively engage your audience. The Gallery™ Digital Signage software offering varies from single use to multiple use options showcased through a wide range of kiosks and displays. GalleryTM Digital Signage is flexible, scalable, affordable and meets the needs of multiple applications. The power of Gallery™ comes from the combination of entertainment, electronics and multimedia communication.